4 Ways to Engage Players Using Minecraft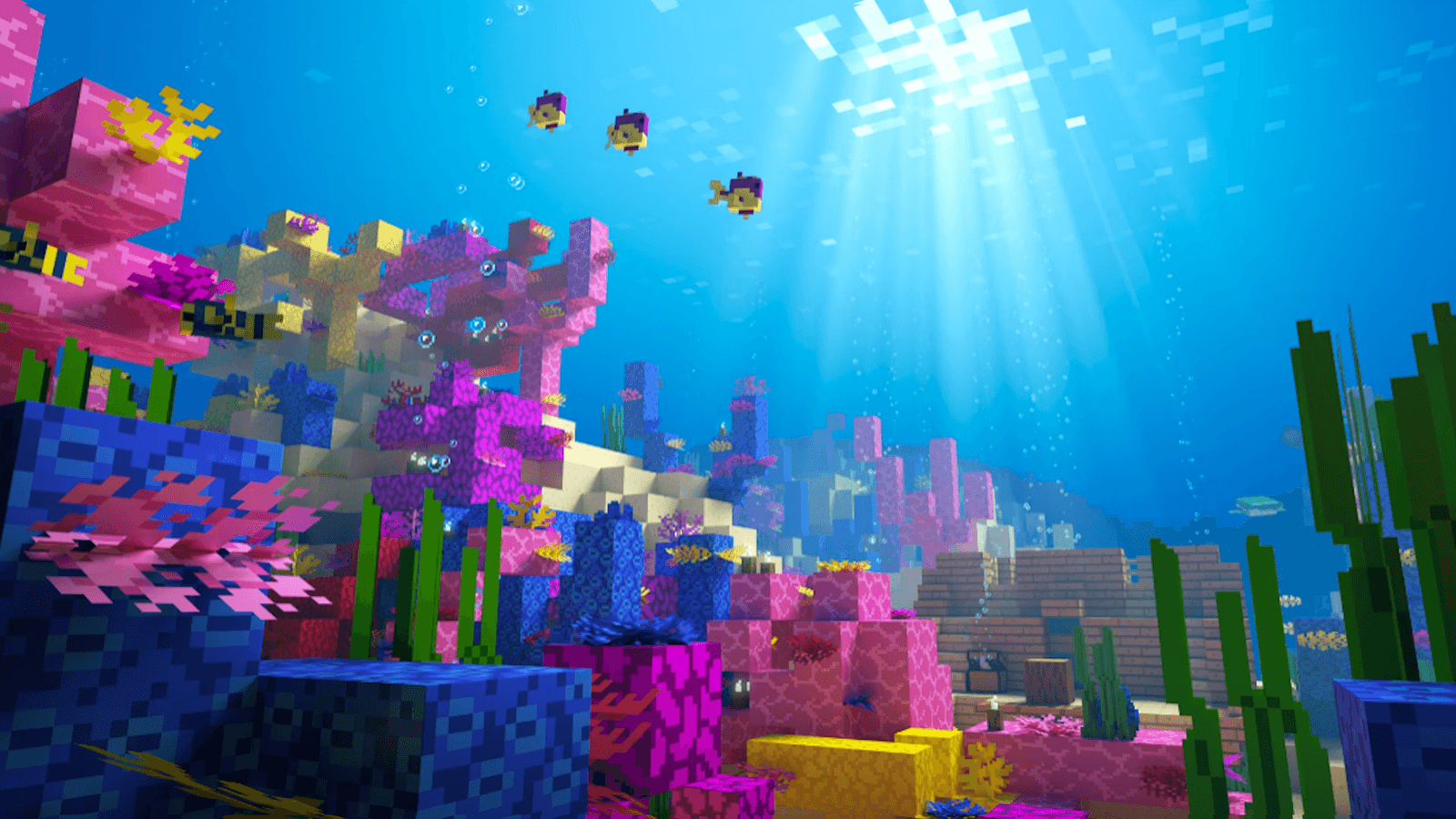 Minecraft is a staple for every gamer's collection. In this guide, we share the different ways organizers can use this choose-your-adventure title to engage with a community of all ages and experience levels.

Whether you are a parent passionate about finding opportunities for your growing gamer, or an organizer trying to find authentic ways to connect with a broader community, you can engage old and new players using Minecraft.
What is Minecraft?
Minecraft is a 3D sandbox game developed by Mojang Studios where players have complete freedom of creativity and exploration. Players place and break blocks, harvest resources, craft tools and build communities as they survey the world for different biomes, structures, creatures and mobs (or mobile entities).

There are a number of Minecraft editions and versions available since its initial release in 2009. Minecraft is rated for ages 10 and up, but alternate editions and versions are considered appropriate for ages 7 and up.
The cost of Minecraft varies with each platform and version. To learn more about Minecraft licenses or review their brand and usage guidelines, visit Minecraft.net:
Notable Minecraft Editions and Versions:
Minecraft Java

PC: Windows, Mac, Linux

Mobile: IOS, Android

Minecraft Bedrock Edition

PC: Windows

Console: Xbox, Playstation, Nintendo Switch

Mobile: IOS, Android

Minecraft Education Edition

PC: Windows, Mac, Chromebook

Mobile: IOS, Android

Minecraft Dungeons

PC: Windows

Console: Xbox, Playstation, Nintendo Switch
In addition to the different Minecraft versions and available platforms, players can further adjust their Minecraft play with modifications, or mods.
4 Ways to Engage Players Using Minecraft
With the various versions, platforms, modes, and modifications to customize your individual Minecraft play experience, there are a number of ways to design events and programs that resonate with kids and adults.
Co-op Adventures (Guided Play)

Cooperative, or co-op, gaming involves collaborating with other players to accomplish a common mission or defeat a common enemy. With Minecraft's endless possibilities for map design and exploration, organizers can create an adventure of any objective.
Creating guided play opportunities like co-op adventures allows organizers to lean on the benefits of teamwork, mentorship and goal setting while catering to a potentially diverse range of experience levels. Organizers can host multiplayer Minecraft maps and servers for their players to accomplish journeys, or create hybrid experiences that allow players to explore independently but maintain connections with other participating players.

LeagueSpot has supported client programs firsthand in creating non-competitive digital play spaces using Minecraft. Co-op adventures receive positive comments from players, parents, and partners alike.
Works Great for:
Ages 10-12

Ages 13-18

Beginners to gaming and/or technology

Minecraft Building & Coding
With its sandbox environment and block-based construction, Minecraft is commonly used to engage interest in video game design and coding. Organizers can engage players in ways outside of traditional play by creating summer camps, weekend sessions, or other learning opportunities.

Organizers can create curriculum or utilize community resources to teach players foundational computer and coding skills like commands, block-based coding, Scratch, and Java.

Learning doesn't take away from play! Our youth leagues host events like coding camps alongside their normal gaming events using our Classroom stage, allowing them to offer diverse programs and no additional sign-ups.

Works Great for:
Hosting a Server (Open Play)
Minecraft offers a number of ways to host multiplayer experiences. With Minecraft Java, organizers can host and join servers or use paid-for subscriptions like Minecraft Realms. With Minecraft Education Edition, organizations can allow players to connect with one another using the game's picture-based join codes.

Every multiplayer Minecraft experience varies--available hours, access to chat, and general Minecraft world permissions can be customized by the organizer before inviting others to join and participate.

Can't connect directly with other players? Organizers can mirror players being on the same server by utilizing the circulating maps or Minecraft world seeds. Using LeagueSpot, you can manage groups, circulate Minecraft map information and host a separate match chat for players.

Works Great for:

Ages 10-12
Ages 13-18

Adults
Minecraft Tournaments (Competitive Play)
The flexibility of map creation and connecting with other players makes Minecraft stand out in creating unique tournaments with different team objectives. Video game genres like sports, battle royale, and other player versus player games can be replicated in Minecraft, allowing organizers to tailor fit the game to their community.

Just like creating a board game, Minecraft tournament preparations include determining the game map, team set-up and game tools, rules, and win conditions. Once the custom game is created, organizers can host or share access to participating players. Open event registration, create brackets or Leaderboards to organize teams and their rankings, and let the games begin!

Using LeagueSpot, organizers can match their bracket to their ruleset, using different stages and customizable points distributions to make record keeping a seamless experience.
Works Great for:
This guide is not an official product of Minecraft and is not affiliated with Mojang Studios.
Get Started with LeagueSpot

Want to make the most with Minecraft? Mix and match these engaging options using our safe and secure platform and build your online community. Schedule a call with a member of our team or reach out at contact@leaguespot.gg and let us know how we can help!

Be sure to join LeagueSpot on Discord or sign up for our newsletter to keep up with the latest platform releases and gaming news!
Learn more from LeagueSpot