Release Notes – October 18, 2023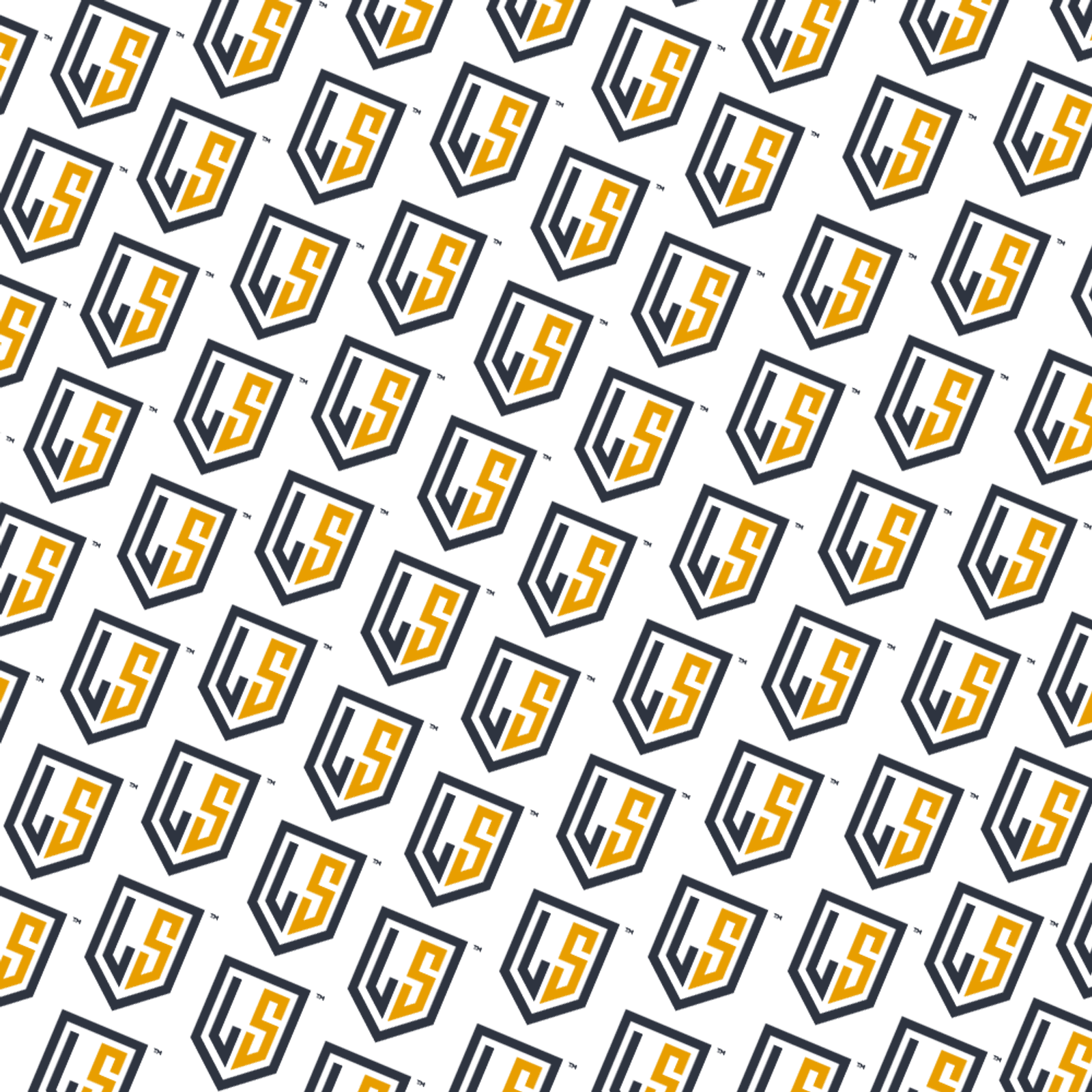 Happy October, everyone! It's that time of the year again, and we have a brand new set of updates and hotfixes for you focused on improving clarity, as well as the overall experience for both hosts and players on the LeagueSpot platform. Here are all of the new additions, improvements, and features in the October 18th, 2023 release:
Chess.com Match Visuals
When looking at the results for a Chess.com match, you will now be able to use the visual tool to show past moves and board states - in both 2D and 3D.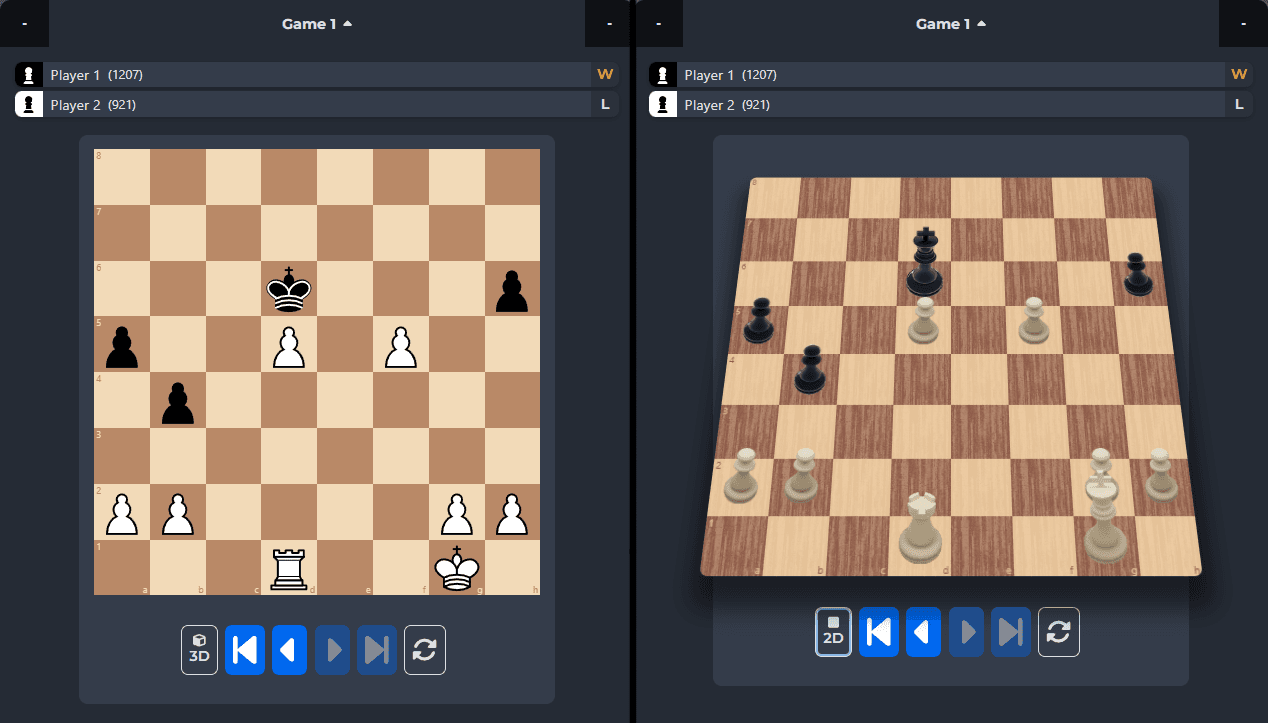 Simplified Check-In Feature
To make life easier for TOs running in-person events - as well as any event that you don't need to verify a team's roster - we have added the ability to turn on simplified check-in. This feature bypasses the need to select specific rosters, overlooks check-in requirements, and allows team captains to check in both teams. You can turn this feature on within the stage creation page.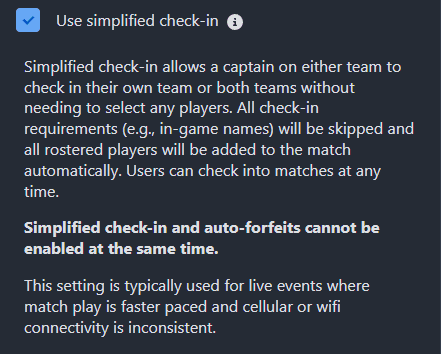 Additional Updates:
Raw links have been added to the bottom of email invitations. This is to help solve an issue where people were receiving errors when clicking on the invitation link due to issues with the tracking link that was beyond LeagueSpot's control.

Station numbers are now included in match notification text. If you are using stations for an in person event, players will now see the name of the station they need to report to within the notification text.

Added the ability to change the date/time of all matches within a certain round and or group in double loss elimination stages, making rescheduling easier.

Added visual clarity to the stage tabs within a season - they will now show whether they are in-progress or completed.

Fixed the visual styling of banned decks in Hearthstone 1v1 Conquest match page




Improved the handling of deleted invites. You will no longer be blocked from switching a user's email address to an invited email address that has been deleted.

We now automatically verify the email address for an account that was created using an invitation link that was sent to their email, simplifying user registration.

Fixed an issue that was causing users that were invited via email to fail the whitelist verification. They will now bypass the verification if they were invited via email address.

Fixed a bug that showed an error on a season page if you deleted the only stage on that season.

Optimized SpotBot's chat queue to avoid delays that were caused by large amounts of user requests during the same time period.

Fixed an issue with our automation system that was causing certain automated events to not happen (e.g., automatically starting AutoMatcher rounds)

Fixed identity verification emails that were failing to send.
Connect with LeagueSpot

That is all for this release! Your recommendations and feedback is important to us – join our LeagueSpot Discord server, connect with the team, and leave a message behind in our Features Forum with what you'd like to see next on the platform.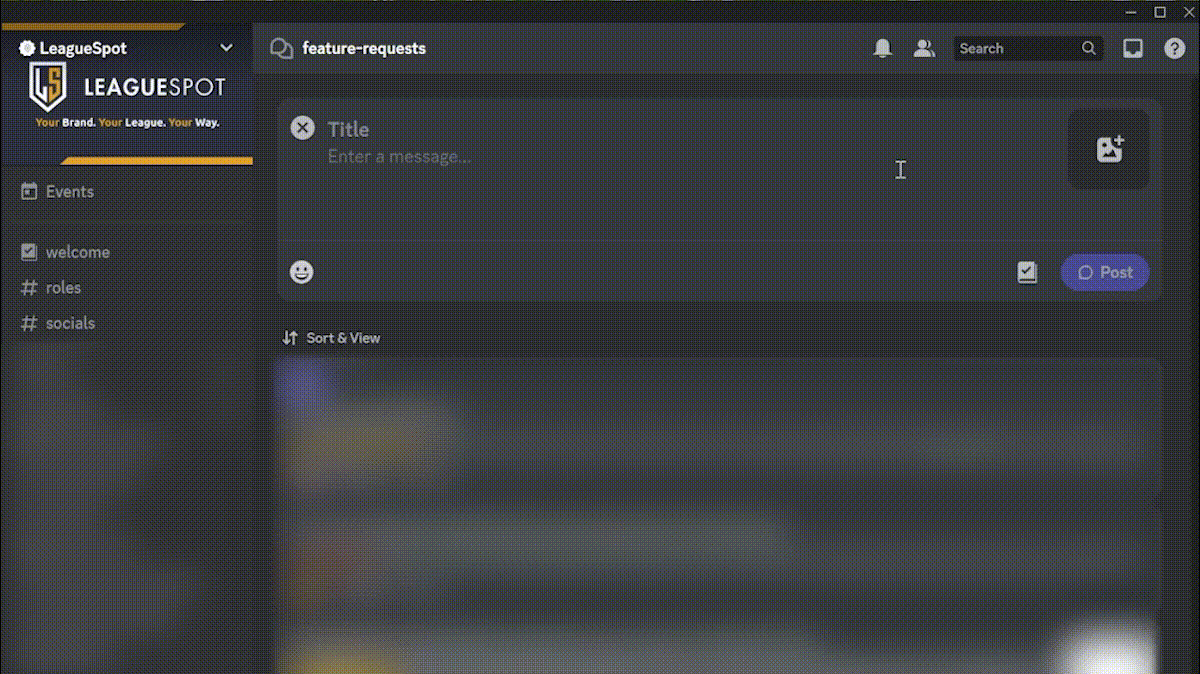 Previous Release: October 5th, 2023