Release Notes - June 15th, 2023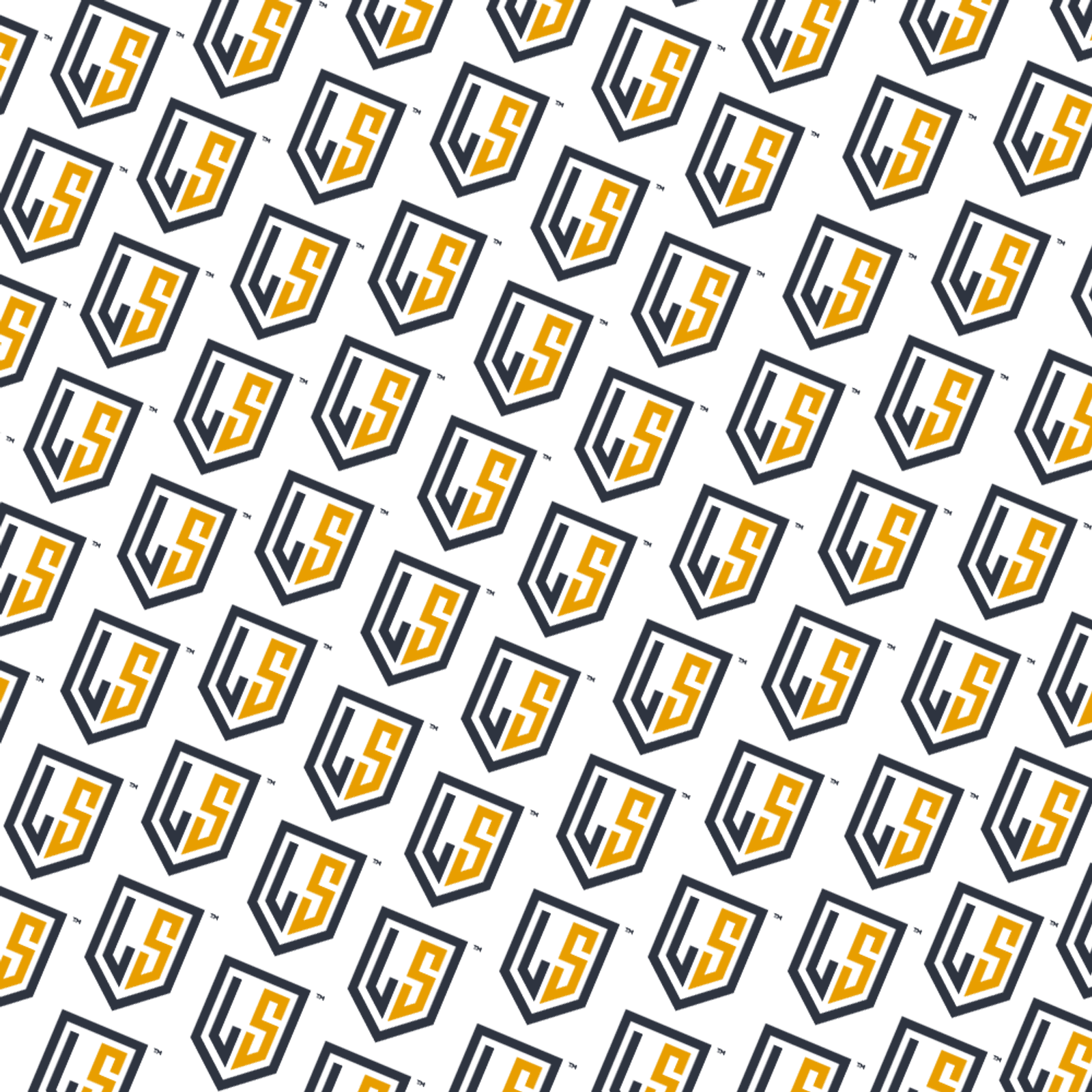 Happy June! The sun is shining, the weather is heating up, and the summer gaming has begun. With that, we haven't stopped heating up the updates here at LeagueSpot. Here's the rundown on our June 15th, 2023 release:
Live Event Seating
You've asked for it. You've waited for it. It's finally here. Level up your in-person events with Live Event Seating now on LeagueSpot. We have an entire blog post about the functionality of this feature, so read about the feature here. The cliff notes version: Add and assign stations to teams on the season and match details pages.
VALORANT Auto-Scoring
Another game now has the feature of automatic score reporting! VALORANT now has the ability to explore match history for any player with a linked Riot ID, then you can select a game that matches what you just played for competition, and you will be met with scores automatically populated on the match page! There are a few steps that are needed to make sure this feature is successful for all, and all players must have their Riot ID connected to their LeagueSpot account to be eligible for Auto-Scoring.
Log onto your league page and visit your Profile Settings. Under GAME HANDLES, select LINK next to Riot ID.

You will be redirected to the Riot Games website. Sign into your Riot Games account and authorize LeagueSpot.

Once you successfully log-in, you are returned to your LeagueSpot profile where your Riot Games ID will be listed.

Go to your match details page, get in touch with your opponent, and play your game.

Once the game is complete, return to the VALORANT custom lobby.

Return to your LeagueSpot match page.

Select 'SUBMIT SCORES' for the corresponding game.

Go to 'SELECT AN ACCOUNT' and pick your Riot ID.

Select the correct match that corresponds to the game you just played.

Select 'SUBMIT'.

The score will automatically populate from the selected game.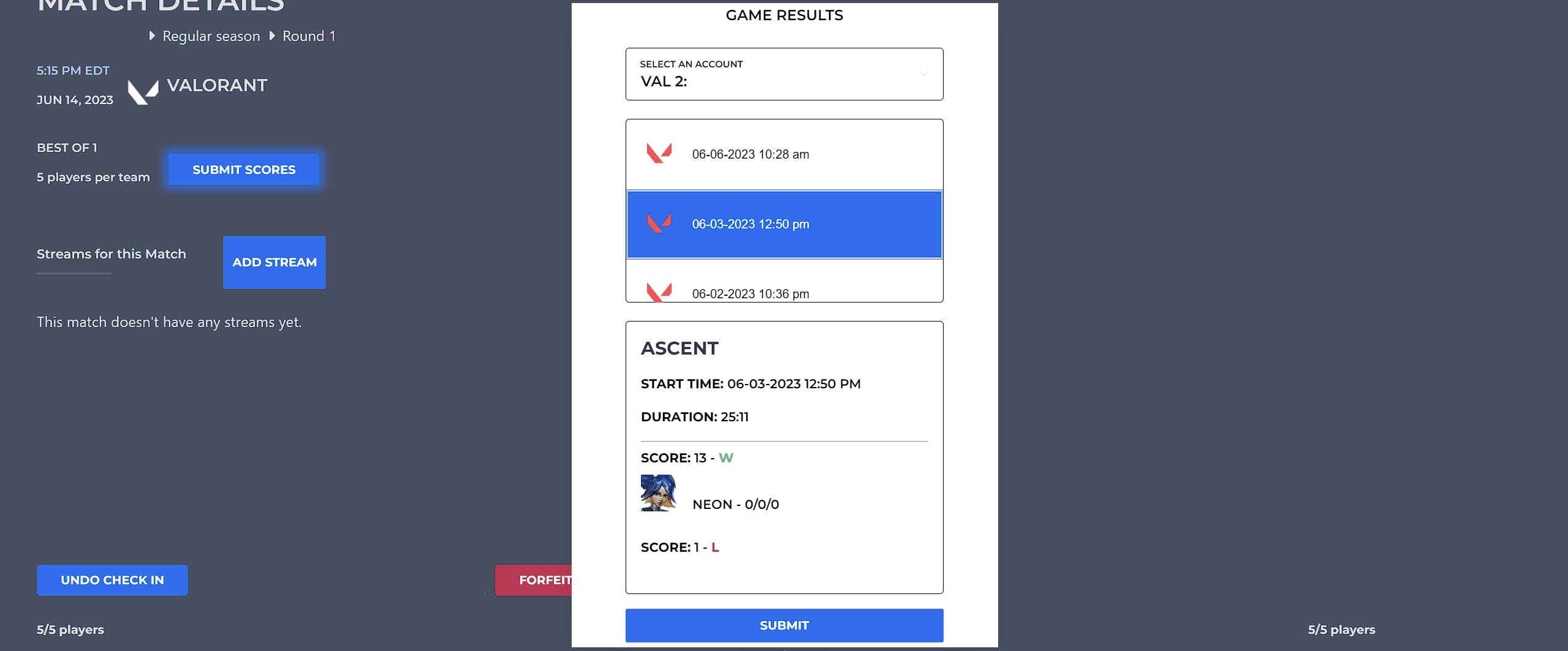 Prevent U13 Unverified Accounts From Updating Their Own Profile
Prevent children whose parents have not yet provided consent from updating their own profile. This strengthens our COPPA position by avoiding the collection of children's personal data prior to parental consent to collect such information.
Additional updates
We've added the ability to have the season category pre-filled when creating a new season by using the button under a season category.

We've added ESRB Ratings to all new Approved Game Titles. If a game has an associated ESRB rating, it will show alongside game images within your instance.

We've added multi-factor authentication (MFA) secret code alongside the existing QR code when enabling MFA on user accounts. This allows users to set up MFA on devices that cannot scan QR codes.

We've added stage and round names to the match details page to better understand where you are in your competition.

We've removed Discord ! commands moving forward for the LeagueSpot (Beta) bot. All users must use / commands to utilize the bot function in your Discord server.

We've fixed an issue where URLs set in match chat would not hyperlink. All links are now clickable hyperlinks and open up in a separate tab.
Connect with LeagueSpot
That is it for this release! Your experience is important to us–join our LeagueSpot Discord server, connect with the team, and leave a message behind in our Features Forum with what you'd like to see unlocked next, or, if you're ready to power up your next event with LeagueSpot, schedule a call with our team today.