Esports Crash Course - What is Organized Play and Esports?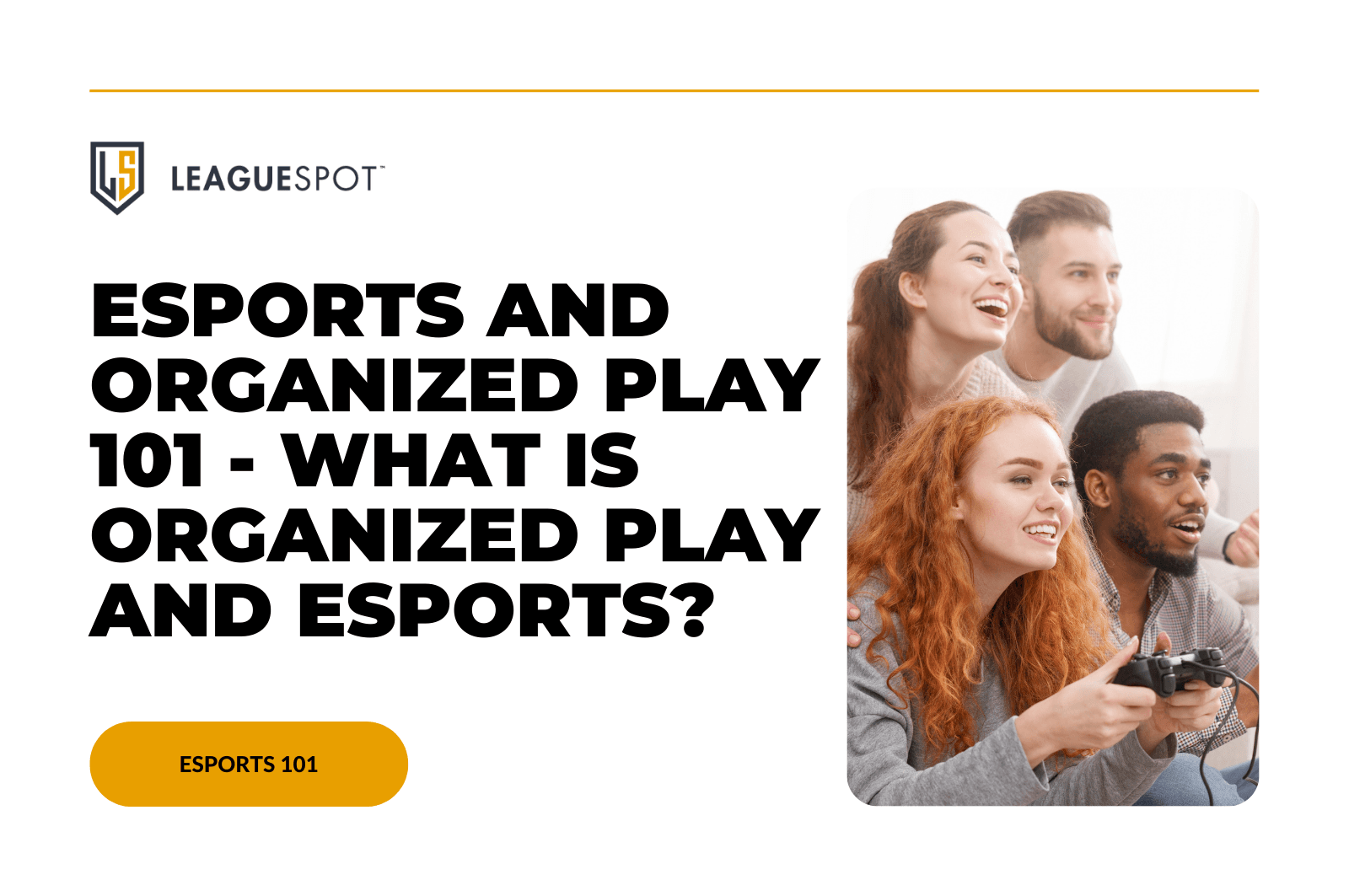 The popularity of esports has boomed over the last two decades as personal computers have been easier and faster to access for the household. With the push towards more competitive and active esports, organizations and event managers have also started to put together more casual structured events for individuals who want a competitive experience without the pressures of going into a professional league. In this article, we will talk about the differences between organized play, and esports, and what makes them both similar but different at the same time.


Organized play and esports are similar but different at the same time. When thinking about organized play, some individuals may see it as more recreational and casual. Esports on the other hand can be seen as highly competitive and structured. Let's dive into some concepts about organized play, esports, and what differentiates them as event and league structures:

Organized play is the coming together of players of all different levels of skill, experience, and game knowledge into a recreational space to play all different types of games. Some organized play could be casual, like a weekly game night with friends or family. Other types of organized play could be weekly or monthly competitions to showcase your talents, like a fighting game night at your local hobby shop.
Organized play helps give structure to a hobby without needing to feel like a player needs to only have the ambitions of being a professional player as well, but wants to be competitive.
Examples of Organized Play:
• Localized Super Smash Bros: Ultimate tournaments or events at a local hobby shop.
• Magic the Gathering: Arena tournament qualifiers for MTG: Pro Tour.
• One-off weekend tournaments or events for games that are typically shown as esports, likeRocket League, League of Legends, or Overwatch.

Esports, also known as electronic sports, is a form of competition using video games. While esports are also considered organized play, they are at a higher competitive level, resulting in professional players budding from this high-skill level organized play.
However, esports can be played at a less professional level, such as in a college, high school, or middle school environment. This would give players who are looking for structured, organized play a chance to showcase their talents and potentially be scouted for future professional play endeavors. Not every player in this high-skill level organized play would want to seek out a professional career, but for some, this would be the direction they could advance in.
Examples of Esports:
• League of Legends Esports, Riot Games | LINK
• Rocket League Esports, Psyonix | LINK
• Call of Duty League, Activision-Blizzard | LINK

Esports has a variety of different formats of play. Some are familiar to those from traditional sports. Here are some quick examples of different key formats for esports events:
Open Invite - Anyone can enter.
Closed / Invite-only - The event coordinator chooses who will compete, and there is no other way to enter.
Round Robin - Teams play one another an equal number of times, accumulating points as they win.
Swiss - Non-eliminating format with a fixed number of rounds where players face off for a best of N match.
Single Elimination Bracket - Teams that qualify for the bracket will be placed depending on their seed. The event will then be played out and the winner will advance onto the next stage, while the loser will be eliminated from the tournament.
Double Elimination Bracket - Two brackets are used to progress teams or players towards a grand final. Players first enter the upper bracket stage, which is the same as a single elimination bracket but with one key difference. The winning team will still progress onto the next stage of the tournament. However, the losing team will drop down to a second bracket, known as the lower bracket, which will also lead right up to the grand final. If you lose a game in the lower bracket, you are eliminated from the tournament.

Harvard International Review: What are Esports? | LINK

Friday Night Magic: Weekly Organized MTG Events, local and virtually | LINK

Alex Charsky: Organized Play, Esports, and Tournaments, Craft Podcast #23 | LINK
Are you interested in starting esports with your organization? Get in touch with us and schedule a call today!