Tune into 'The Academy of Esports' ft. Host James O'Hagan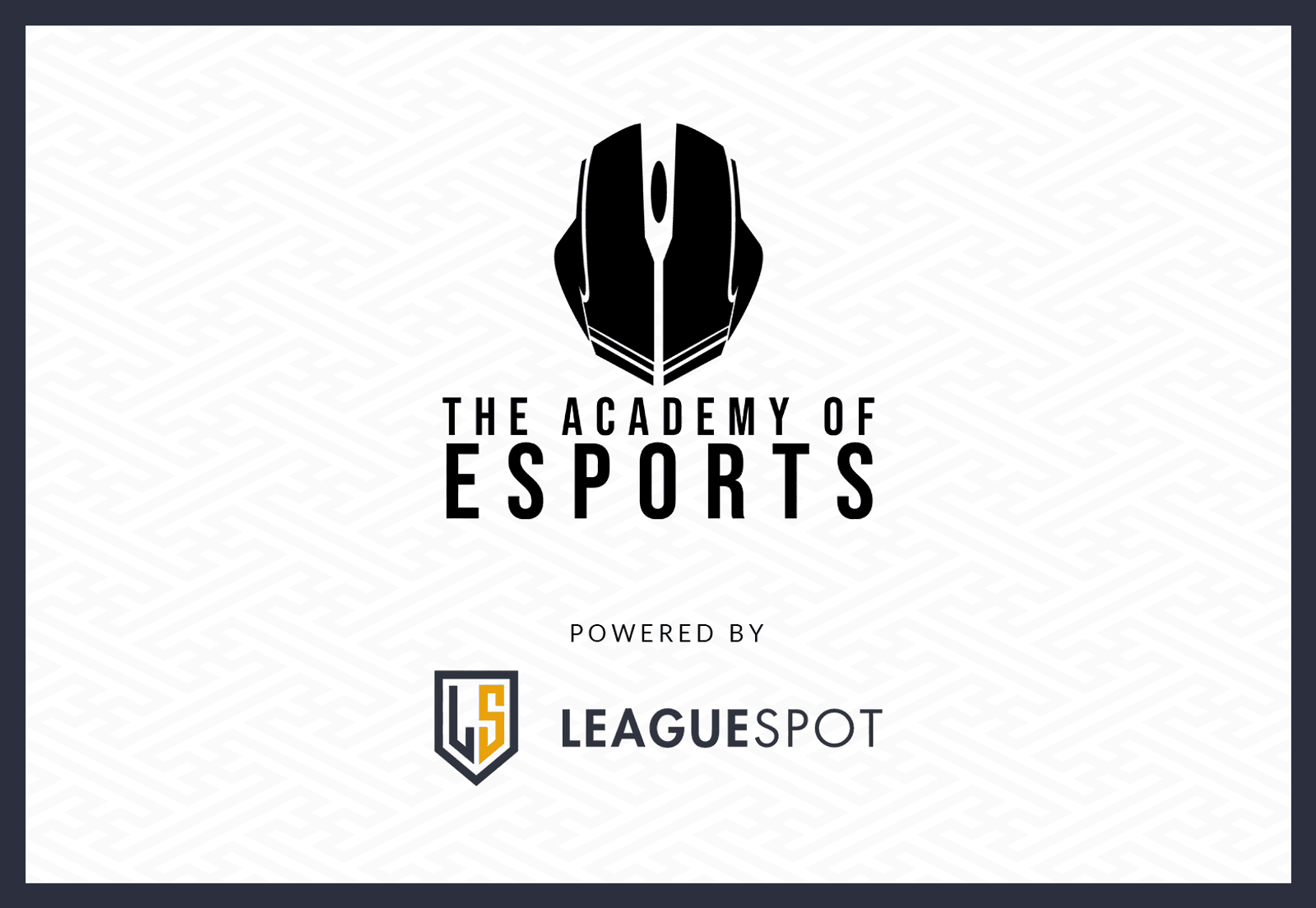 Want to catch the latest and most critical topics and discussions impacting scholastic esports?
We're proud to announce our ongoing support for long-running podcast 'The Academy of Esports,' hosted by our very own Vice President of Education Innovation James O'Hagan.
Latest Episode
The Academy of Esports: Where Gaming and Education Intersect
By tuning into The Academy of Esports, now proudly powered by LeagueSpot, you find yourself at the axis for a revolving series of conversations about the innovations, opportunities, challenges, and adventures to be found at the intersection of esports and education.
In each episode, James invites guest experts to go beyond the games each week, exploring how responsibly crafted scholastic esports programs can:
Provide valuable and engaging experiences to learn and build community

Redefine extracurricular and athletic cultures

Diversify opportunities for student participation

Increase career and collegiate scholarship opportunities

And ultimately, honor the importance of play
The Academy of Esports is available on all major podcast platforms, including: Apple Podcast, Spotify, Anchor.FM and YouTube.

This is a great podcast for students, educators, parents, and industry advocates interested in learning more about organized play!
About James O'Hagan
James O'Hagan is a leader in connecting and promoting esports in education. He has had a role in starting and growing esports teams in two large urban school districts, and is now the Vice President of Education Innovation at LeagueSpot. He actively promotes esports as being a medium to something more for students beyond the games. His podcast, The Academy of Esports delves into topics surrounding esports and education and connecting into powerful ideas to increase student agency, motivation, and college and career pathways. James is a doctoral candidate at Northern Illinois University in the field of instructional technology and a mostly retired rugby player.