SUNY Esports Partners with LeagueSpot to Engage Nearly Half a Million Students Through Collegiate Esports
SUNY Esports Partners with LeagueSpot to Engage Nearly Half a Million Students Through Collegiate Esports
SUNY Esports Enrollment Explodes by 400% within Three Years
The State University of New York (SUNY) Esports, one the largest collegiate esports leagues in the United States, has announced a renewed partnership with LeagueSpot, the leading provider of gaming and esports technology.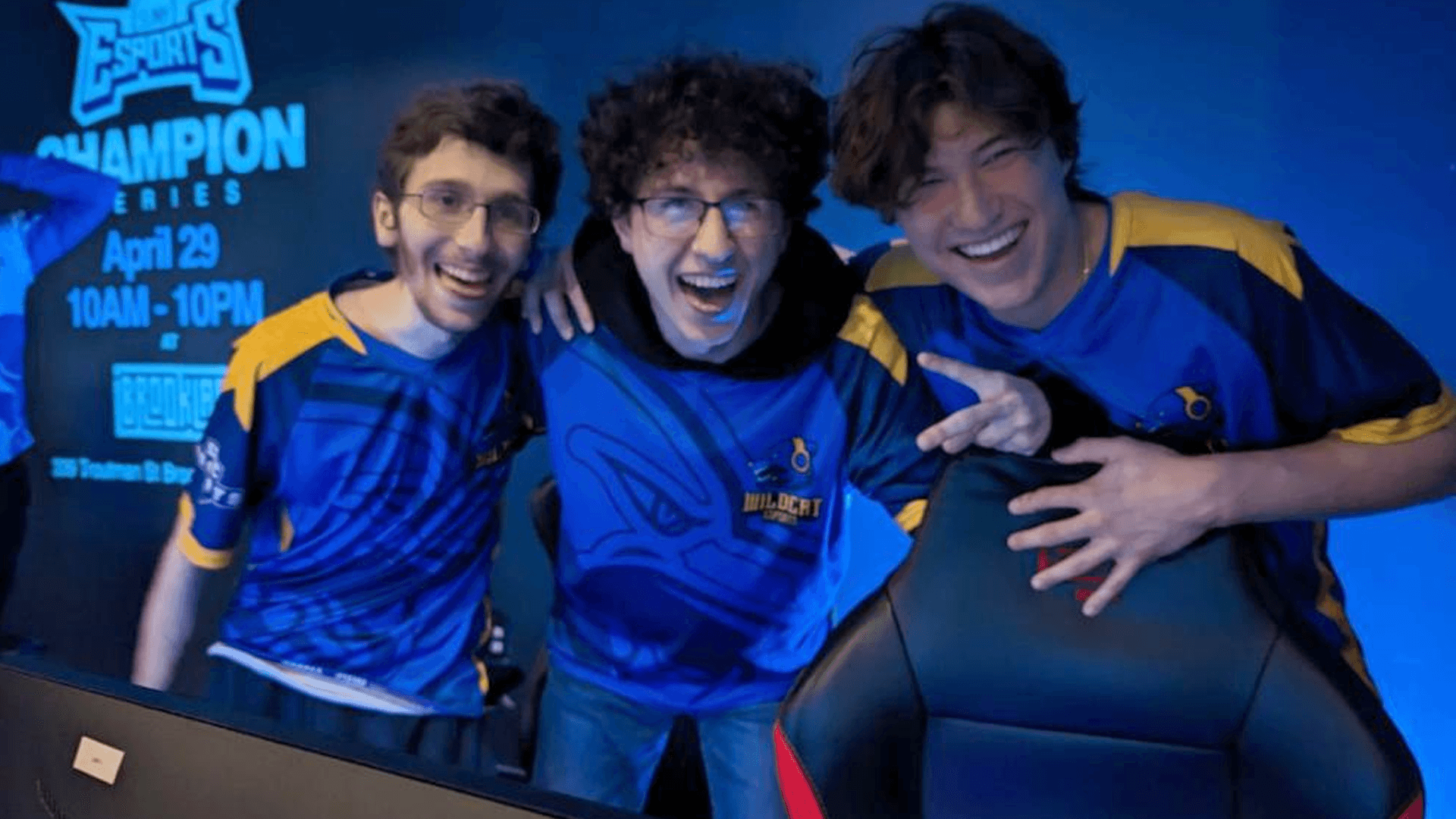 SUNY Esports enrollment has grown by thousands in the past three school years, thanks to the growing popularity of gaming and esports among students, as well as SUNY Esports' and LeagueSpot's commitment to providing students with a competitive and supportive environment to develop their skills. The renewed partnership aims to drive ROI by amplifying the program's impact on student recruitment, retention, and empowerment. It will also focus on fostering a safe and inclusive esports environment that encourages participation from all students.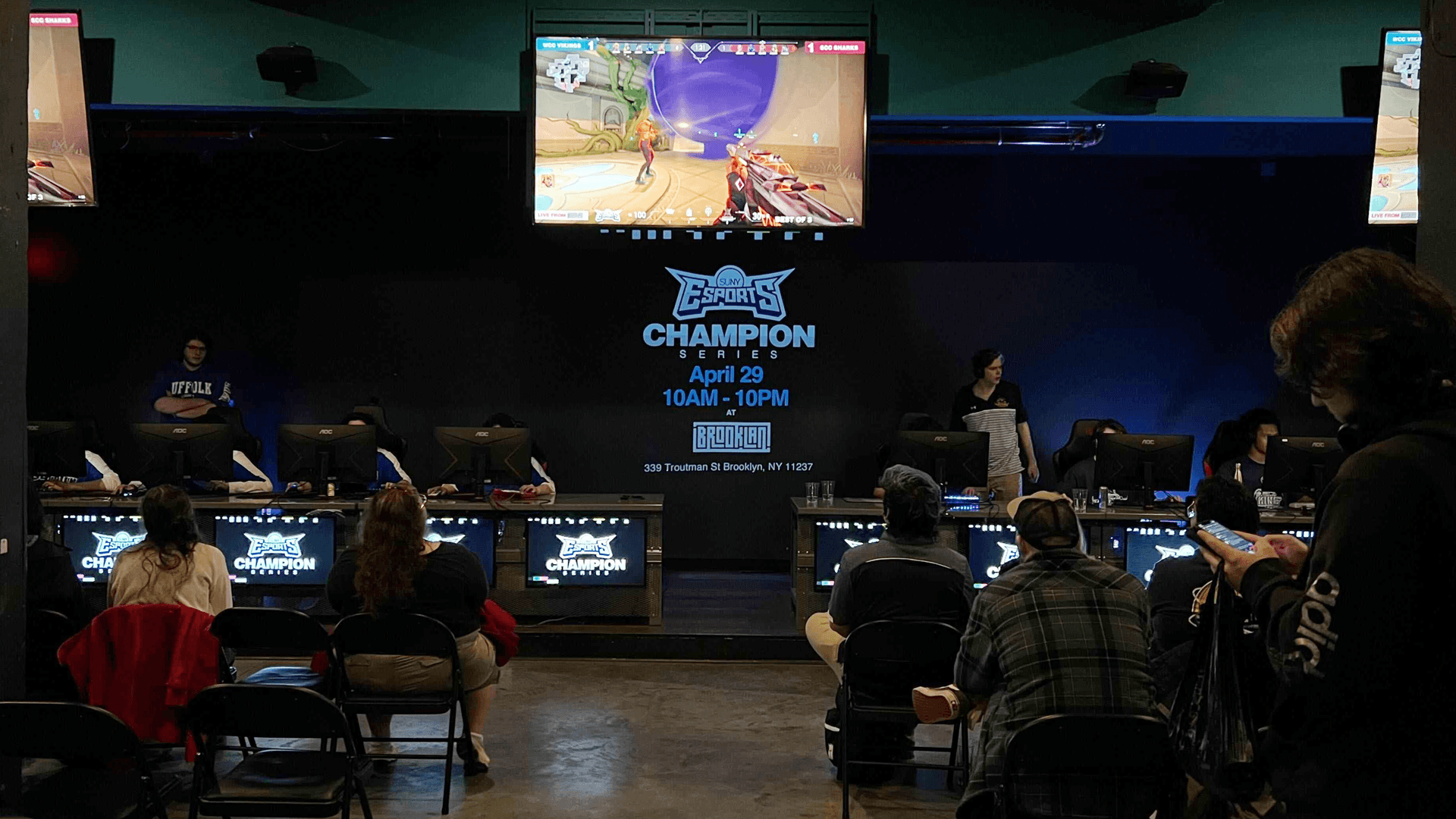 Together, LeagueSpot and SUNY Esports are working to create a safe and inclusive esports environment where students of all backgrounds can learn, grow, and compete. LeagueSpot's platform offers a variety of features that promote safety, such as end-to-end encryption to protect user data, and a team of dedicated safety professionals who are available 24/7 to respond to any concerns.
In addition to promoting safety, LeagueSpot and SUNY Esports are also committed to inclusion. LeagueSpot's platform is designed to be accessible and welcoming to students of all backgrounds, and SUNY Esports offers a variety of programs and initiatives that promote diversity, equity, and inclusion in esports. Esports can provide students with a sense of community and belonging, which can help to reduce student attrition rates. This helps SUNY Esports to retain students and to increase retention revenue.
"We are thrilled to renew our partnership with SUNY Esports and help them to continue to grow and innovate," said Andrew Barnett, CEO of LeagueSpot. "Gaming and esports are the future of education, and we are committed to helping SUNY Esports prepare students for success in the modern workforce."
"As a former SUNY student, Esports was easily the most exciting aspect of the college experience. LeagueSpot allows students from anywhere the ultimate opportunity to connect, communicate, and compete," said Charles Murray, President of SUNY Esports. "Working with LeagueSpot and being given that privilege to give back to the community I once competed in, fills me with pride, honor, and excitement of what's to come next."
The partnership is a model for other colleges and universities that are looking to develop successful and sustainable esports programs. By working together, LeagueSpot and SUNY Esports are driving ROI, empowering students, and promoting safety and inclusion in the collegiate esports community.

About LeagueSpot
LeagueSpot is at the forefront of esports & gaming technology, providing organizers, players, and enthusiasts with innovative tools for unparalleled connectivity and competition. Championing security and reliability, our platform features end-to-end encryption, ensuring user data's utmost protection. From seamless tournament management and player rankings to our vibrant community forum, LeagueSpot is committed to elevating the esports & gaming experience, making it more accessible and inclusive for all. Learn more at leaguespot.gg.

About the State University of New York (SUNY)
The State University of New York (SUNY) is the largest comprehensive system of higher education in the United States, with 64 educational institutions located across the state. SUNY offers a wide range of undergraduate and graduate programs, as well as professional education and continuing education programs. SUNY is committed to providing students with access to affordable, high-quality education, and its graduates go on to successful careers in a variety of fields. Across the system, SUNY has four academic health centers, five hospitals, four medical schools, two dental schools, a law school, the country's oldest school of maritime, the state's only college of optometry, and manages one US Department of Energy National Laboratory. In total, SUNY serves about 1.4 million students amongst its entire portfolio of credit- and non-credit-bearing courses and programs, continuing education, and community outreach programs. SUNY oversees nearly a quarter of academic research in New York. Research expenditures system-wide are nearly $1.1 billion in fiscal year 2022, including significant contributions from students and faculty. There are more than three million SUNY alumni worldwide, and one in three New Yorkers with a college degree is a SUNY alum. To learn more about how SUNY creates opportunities, visit suny.edu.

Need More Support?
Let us know how we can help set your program and event up for success! Whether you're an existing league setting up another batch of seasons, or new and interested in kickstarting your first gaming activation with LeagueSpot, you can schedule a call or join our Discord and get in touch with a member of the LeagueSpot team.