2022 Pride Spotlight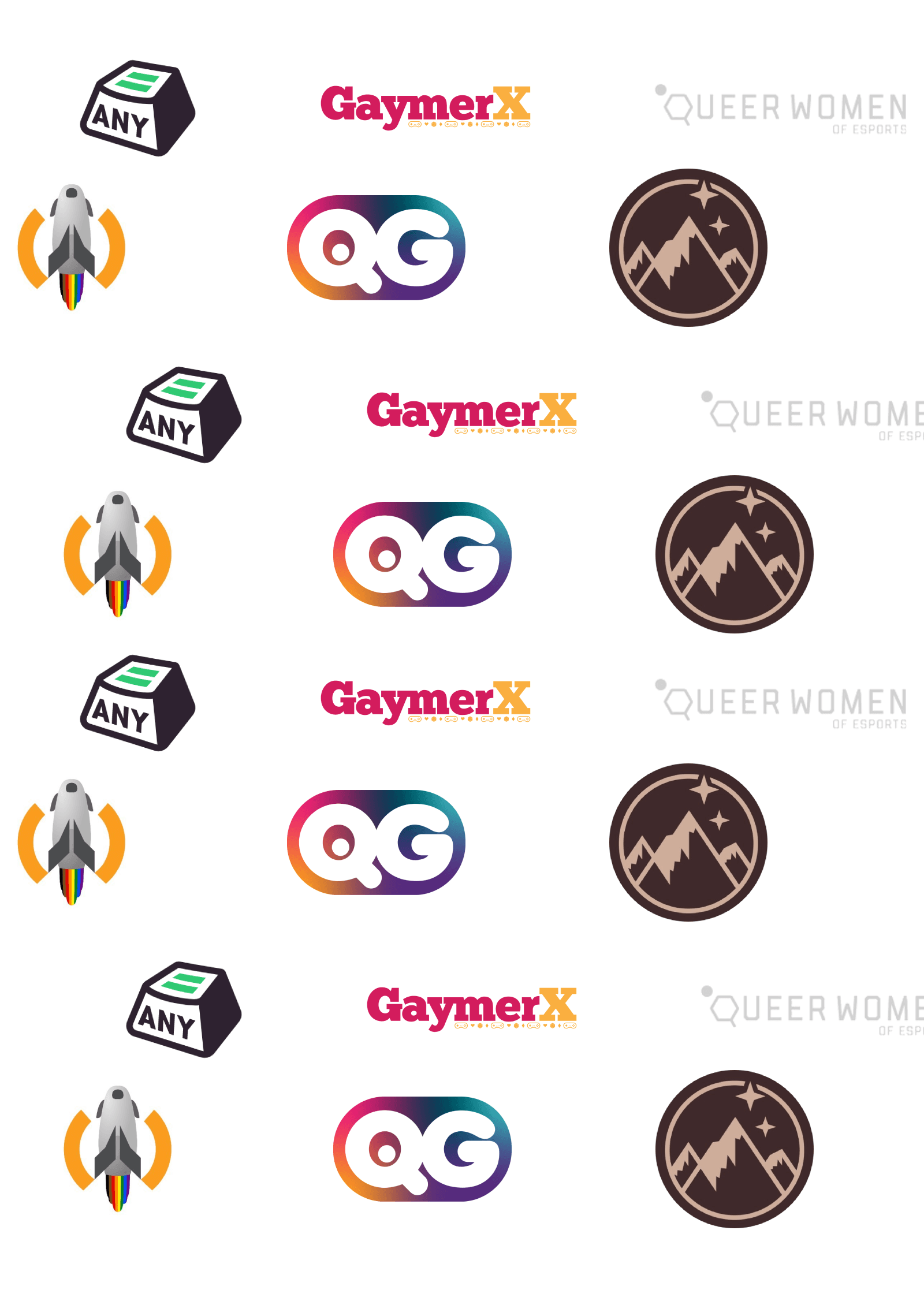 Shining a Spotlight on Pride
This year, to celebrate Pride, rather than put the focus on LeagueSpot we wanted to shine a spotlight on some incredible organizations throughout the gaming space that continue to bring visibility, support, and opportunities to LGBTQIA+ players around the world. Check out the list below and hit up the links to connect with these incredible folks from across the industry working for positive change!
AnyKey
Overview
AnyKey is a non-profit organization that fosters change and empowers the champions making a difference in esports, competitive gaming, and live streaming. Through their innovative and impactful programs, they are working to build a more inclusive and accessible world for all gamers.
AnyKey operates a variety of programs focused on amplifying folks in the gaming space who are creating positive change, connecting underrepresented groups to meaningful opportunities, and empowering them through social initiatives and educational tools, and research.
Connect
Connect with AnyKey via their channels listed below!
Qweerty Gamers
Overview
Qweerty Gamers is a nonprofit organization that champions the inclusion and visibility of LGBTQ+ representation in the gaming community.
They provide a productive platform for people to connect and learn from each other while playing video games. Their platform provides unique perspectives of LGBTQIA+ Gamers, microgrants for content creators & game developers with a passion for more diversity in video games, & a medium for individuals and creators to share their experiences, accomplishments, and expertise.
Connect
Connect with Qweerty Gamers via their channels listed below!
Altiora

Overview
Altiora loves games and believes that esports communities can be better - kinder, more respectful, more diverse, more accessible, and more collaborative.
Altiora hosts teams across Europe and North America for Overwatch, Valorant and League of Legends. They also run community events, and tournaments and are looking to build a stream team to support their cause.
Connect
Connect with Altiora via their channels listed below!
Watchpoint Pride

Overview
Watchpoint: Pride is an LGBTQ+ content creator network for the Overwatch community. They produce some incredible content across a variety of channels and operate a great community Discord!

Connect
Connect with Watchpoint: Pride via their channels listed below!
GaymerX
Overview
GaymerX is a nonprofit organization dedicated to celebrating and supporting LGBTQ+ people and culture in the world of gaming, with a focus on video games. They were founded in 2012 with the goal of getting more LGBTQ+ individuals into the industry and a desire to boost the profile of game developers already making a difference with queer content.
Since their creation, they've created some of the first ever LGBTQ-focused gaming conventions and assisted game developers in attending more major conferences and helped them make connections within the industry. Their events showcase LGBTQ+ game creators, gaming content, and speakers and provide a safe space for gamers of all genders, races, ethnicities, abilities, and orientations to come together and do what they love most, game.
Connect
Connect with GaymerX via their channels listed below!
Queer Women of Esports

Overview
Queer Women of Esports is a nonprofit organization dedicated to making esports a more inclusive and equitable place for the LGBTQIA+ population and marginalized genders.
Through their advocacy and education, QWE seeks to break down barriers in a traditionally (cisgender and straight) male-dominated industry. By amplifying the voices of the LGBTQIA+ population and fostering a more inclusive esports environment, QWE empowers all people to excel in the esports and gaming industries.
Connect
Connect with Queer Women of Esports via their channels listed below!