How to Customize Team Designations on LeagueSpot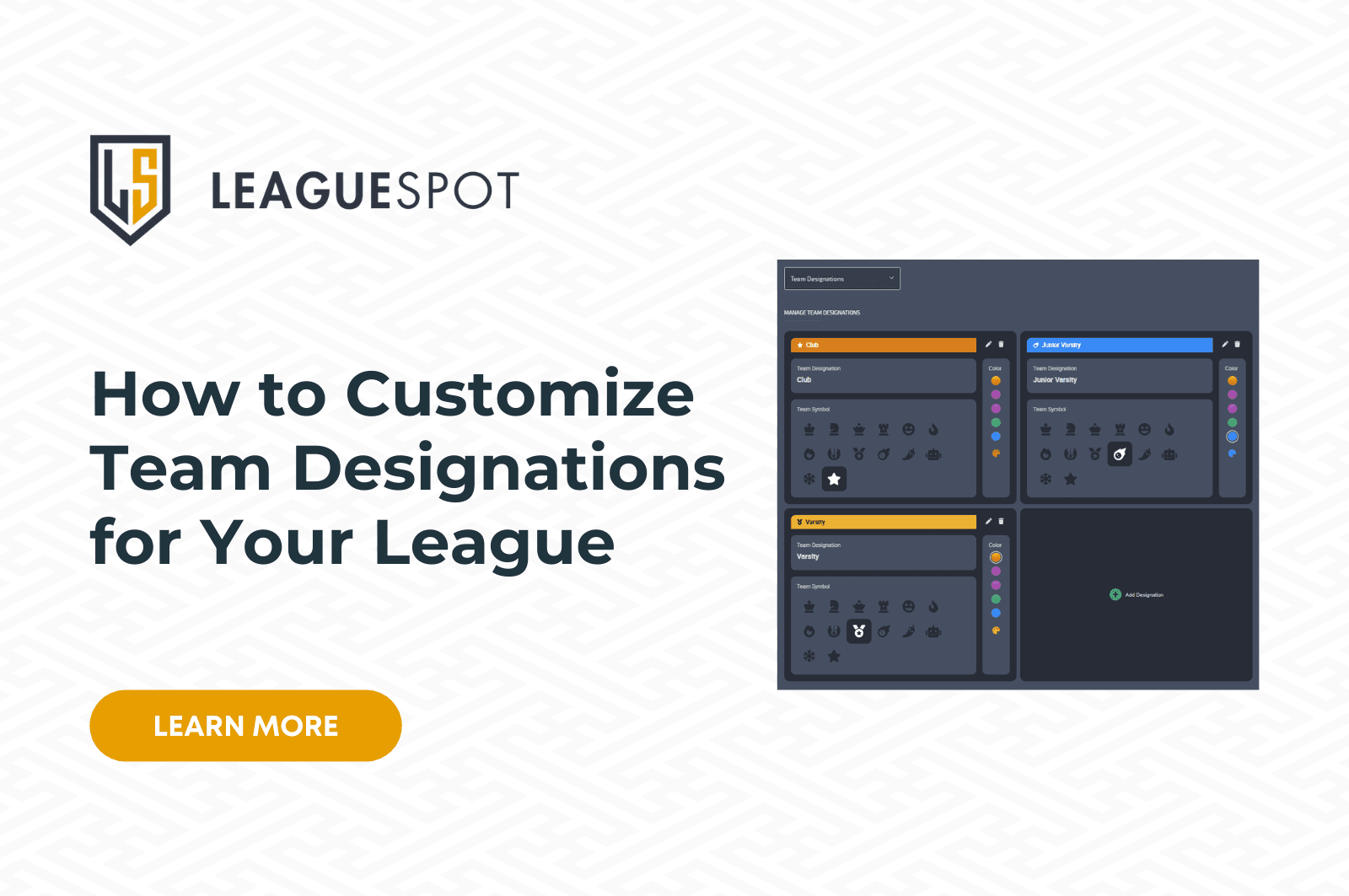 We laude our platform for being able to simultaneously host a menu of events for your community with safeguarded protections. In our latest release, we brought a much awaited feature to LeagueSpot–customizable team designations that allow hosts, managers, and players streamline their operations and eliminate major management headaches.
How Hosts Can Customize Team Designations for Their League
Log into your league by visiting your league homepage.

Open your League Settings, located in the sidebar under the hamburger (≡) menu.

Select Team Designations from the dropdown menu

Press + Add Designation

Customize the designation title, symbol and color.

Once you set the designation as you want, select the checkbox (☑). To cancel, select the X (☒).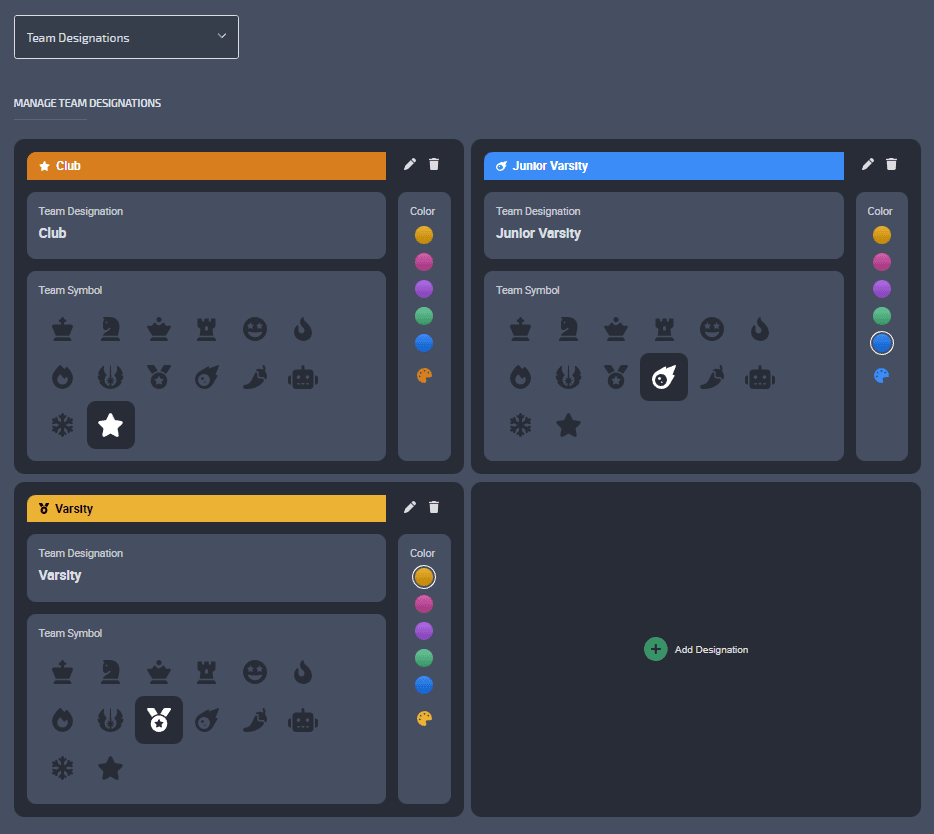 Changing Designations for Teams
Once team designations have been added to a league, assigning designations to teams is easy. This can be done by league administrators for any team in the league, or organization managers for their respective teams.
How to Assign Team Designations
To add or remove a designation from a team, first visit your organization or teams page.

Use the drop down filter to select the game title of the team. If you need to create the team, select + Add Team.

Locate the team and open the additional options by clicking the (...) within the team's box.

Select Change Designation

To add a designation: Select the team designation from the drop down menu that you would like to assign to the team, and then select Set Designation.

To remove a designation: Select Remove Designation from the call out box.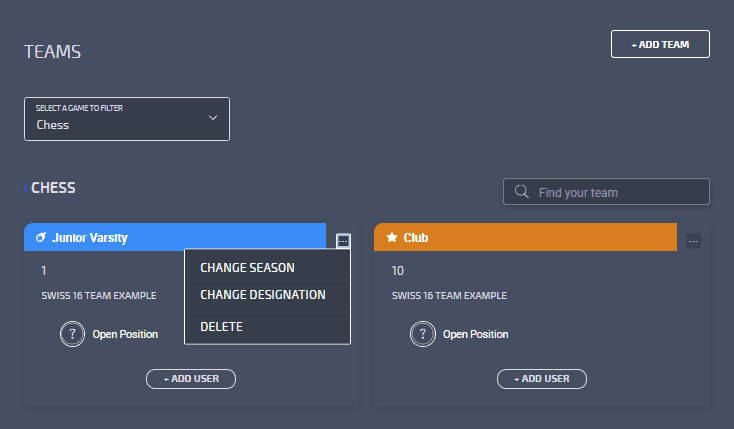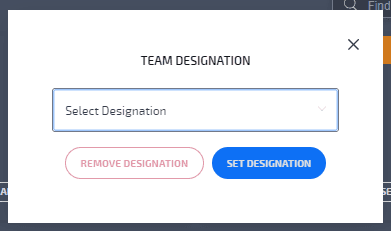 And that's it! Showcase the breadth of teams within your community using this latest feature and build more recognition for your player base!

Need More Support?
Let us know how we can help set your program and event up for success! Whether you're an existing league setting up another batch of seasons, or new and interested in kick starting your first gaming activation with LeagueSpot, you can schedule a call or join our Discord and get in touch with a member of the LeagueSpot team.